Our Story
We make boxes. It isn't rocket science, but we think how we do it is pretty darn innovative. And our customers do, too.
We Rise Above.
When Innovative Fiber opened its doors in 2015, we knew we'd have to do things differently to rise above the competition. This mentality ignited the evolution of what began as a traditional brown box company into a tight-knit team of problem solvers developing creative corrugated solutions for food, industrial, manufacturing, and retail packaging.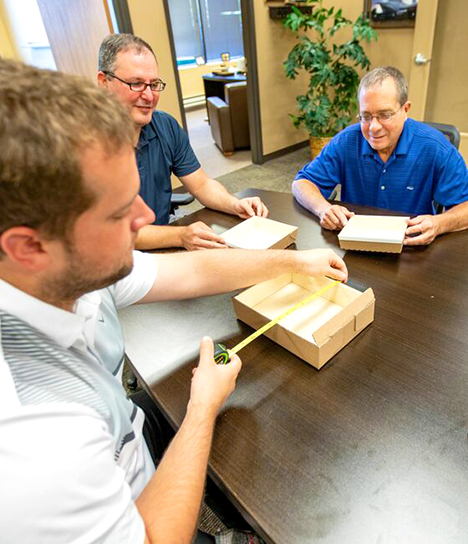 We Got This.
With more than 100 years' combined industry knowledge, we are vigilant in the pursuit of raising the standard for safety, service, quality, and sustainability by creating what are often cost-effective and intentionally simple, yet never-before-seen solutions in the market.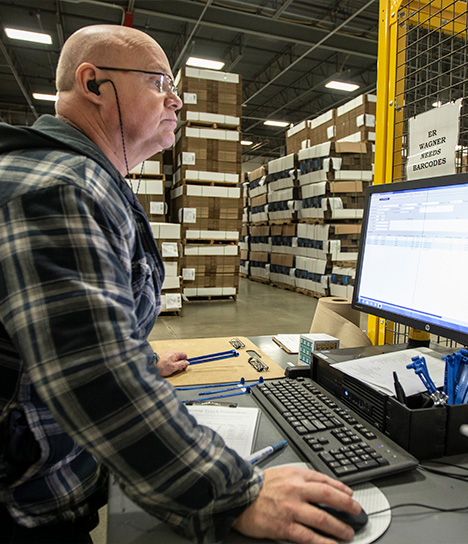 Challenge Accepted.
Custom orders are who we are. Unlike aluminum, foam, plastic, and other less sustainable products, our corrugated solutions – from CorrBake™ to CorrFresh™, and traditional brown boxes – are as customizable as they are environmentally friendly. We don't believe in one-size-fits-all solutions; when it comes to customizing to your needs, we welcome the challenge.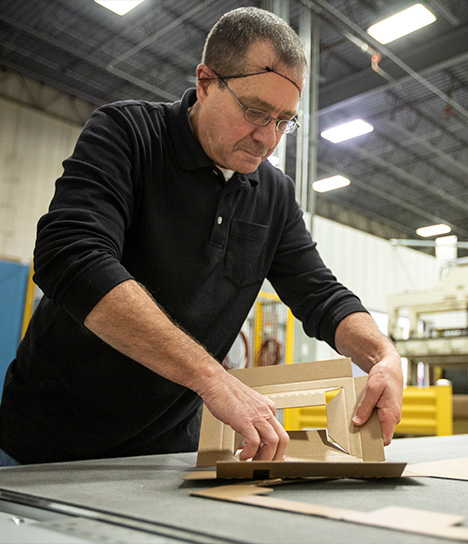 Making boxes isn't unique. It's how we do it that wins over our customers. Because at the end of the day, it's not about what we do; it's about what we did to make our customers' lives a little easier.
Good, Honest Fun.
Taking real, honest enjoyment in what we do is as important for our company and our customers as it is for our employees. That's why at the heart of our corrugated core, we believe in having fun.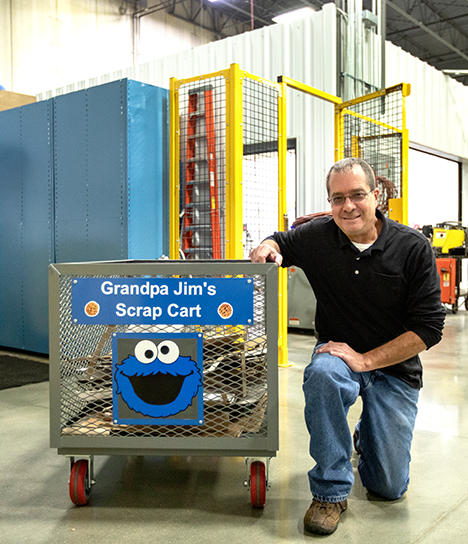 Transparency & Trust.
We also know that all great partnerships are built on trust. While our medium is opaque paper, as a company, we're as transparent as the air that flows through our corrugated products. We're proud of who we are and the value we provide to our customers; so, the only secrets we keep are trade secrets.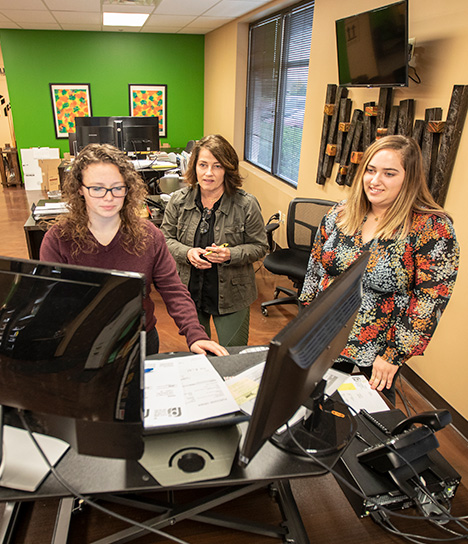 We Make it Easy.
Lastly, we lead with customer service. From your first phone call to your order's on-time delivery, we believe in making things as easy as possible for our customers. Because let's face it: you have enough challenges in your day-to-day operations, and ordering boxes shouldn't be one of them. We strive to be fast to market with everything we do, from responding to quotes or questions, to shipping boxes.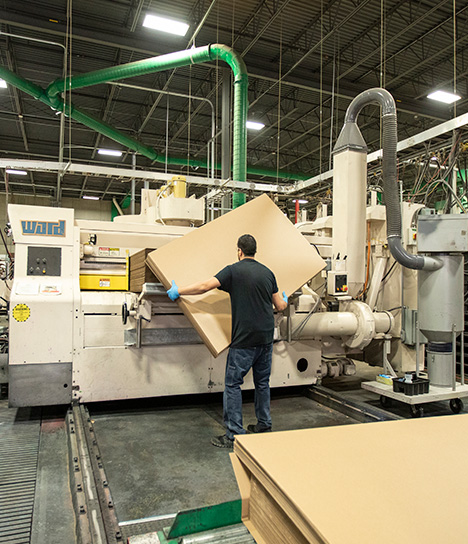 Our Team
Our business is boxes. Our passion is our people
Innovative Fiber is a family-owned company, where even team members who aren't technically related, feel like family. We get geeked up over die cuts and our lunch break conversation revolves around, you guessed it…packaging. Just as we're diligent about raising industry standards, we promote from within, encouraging our employees to rise to every challenge of the business.
As a business, we are who our people are, and we think this team is pretty awesome.
t